Brainchild of a husband and wife team, the idea of Airloom was formed when they went in search of a rug for their own home. They were looking for something that was beautiful, functional, and that didn't break the bank… a rather tall order, it turns out. And so, out of many a fruitless rug shopping trip, the idea for Airloom was born in 2012. With a background in the flooring industry, Airloom has now grown and evolved to offer a wide range of flooring as well as other decor items for the home.
Airloom have curated a quality range of plank & sheet vinyl flooring, featuring a selection of beautiful flooring designs for South African homes. Hand in hand with this, we have a wide range of beautifully crafted indoor & outdoor rugs and décor to suit any space or home.
Our customisable rug range allows you to select your design, colour and size of a rug, as well as choose from a variety of cotton binding finishing.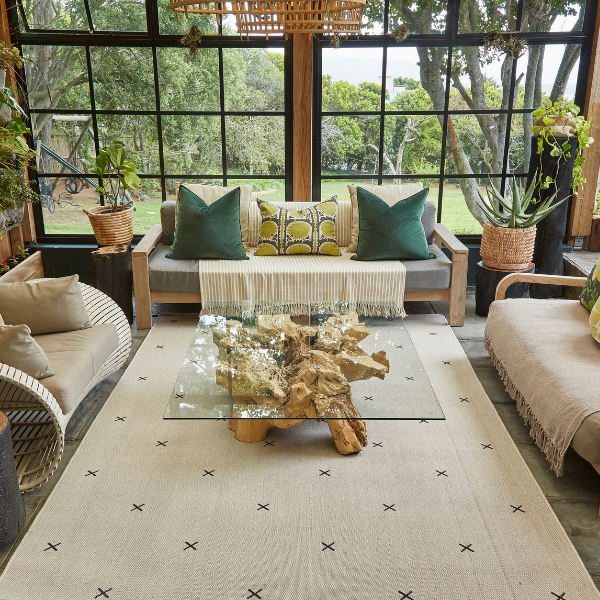 Our proudly South African brand, which currently services the great South African area (online), as well as our retail outlets in Cape Town & Johannesburg, is changing the way South Africans shop online as well as for their homes. Our friendly and professional team are always happy to assist and guide you through the process - so feel free to pop into one of our stores (Cape Town or Johannesburg)